You know when you run into someone you haven't seen in a while?
You do the small talk, the
"how have you been?" and "what are you up to?" kinda stuff. Whether it's old friends or family
members I don't see very often there's always someone who thinks working for yourself is either: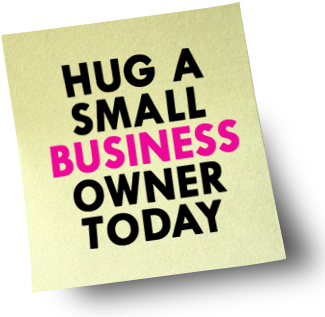 a) A joke and they want to know when you'll get a "real" job, or

b) A vacation drinking margaritas and getting to write everything off as a business expense.

To those of you who run your own business, you know there's no secret to success other than
all of the hard work you put into your passion. Working long hours isn't something you do once in
a while, it's a part of your daily life.

Along with that dedication comes a lot of time alone. Being alone is great and it can be really fun,
but it also means you might be having trouble seeing the forest for the trees. When you've got
your nose down to the keyboard most of the day, you don't often take time to look up and see
what's going on around you.

This is why I'm so excited to attend The Art Of Small Business at the end of October. One of the
best things I've done for myself is to seek out mentors. Asking for help is an amazing way to gain
insight from someone who's already living the life you dream of. Hearing their suggestions and
lessons they've learned is invaluable to both you and your business.
I had the opportunity to attend the The Art Of Marketing a few months ago and it's been one of
the best conferences I've ever been to. Really knowledgeable speakers that were entertaining
and also gave you things you could take away. I have little doubt that The Art Of Small Business
will be anything different.

Who's going to be speaking at The Art Of Small Business?

The conference itself takes place at the Metro Toronto Convention Centre. On October 21st,
2013. More information about the event can be found here.
As a special bonus, they've given me a discount code you can use to save up to $100 off
your ticket. Simply use code TWITTERFAN when buying your ticket.
I'm definitely taking the VIA Rail again this time. $30 round trip from Toronto to Kitchener you
can't beat that. Let me know if you're going and we can plan to travel together!

See you there!